Deleteing your ad....Please wait....
Please do NOT close the browser or click any links until this process has completed.
Job Openings > Construction, trades
Ad Number: 223428
Location: Yellowknife, NT
Posted: Jan 30th 2023 at 6am
---
BUILDING OPERATIONS & MAINTENANCE CONTRACT
Type:
Contract
Start Date:
Thu, Jun 1st 2023
Closing Date:
Fri, Feb 17th 2023
Key Benifits:
CONTRACT
Website:
www.northernunitedplace.com
Employer:
NWTCSC
REQUEST FOR PROPOSALS
BUILDING OPERATIONS & MAINTENANCE CONTRACT
5th Class Power Engineer Certification required
The contract is for a 3-year renewable term which will begin on
June 1, 2023.
Please Contact Charles Wyman at manager@northernunitedplace.com
to obtain proposal documents and with any questions or to schedule a site visit.
ISSUE DATE – January 9, 2023
CLOSING DATE – February 17, 2023
Proposals to be submitted to:
N.W.T. Community Services Corporation 
Email: manager@northernunitedplace.com
Contact Info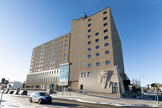 Ad Stats:
---
viewed: 746 times, printed: 14 times, on 0 watchlists, emailed to 0 friends, emailed to 0 watchlists
---