Deleteing your ad....Please wait....
Please do NOT close the browser or click any links until this process has completed.
Job Openings > Construction, trades
Ad Number: 221810
Location: Yellowknife, NT
Posted: Sep 29th 2022 at 1:51pm
---
Seeking Heavy Equipment Operators and Laborers
Type:
Full Time
Start Date:
Fri, Sep 9th 2022
Pay:
Dependent on experience/skill level
Key Benifits:
Benefits, competitive wage, over-time
Website:
www.paulbros.ca
Employer:
Paul Bros Nextreme
We are urgently seeking experienced heavy equipment operators and skilled laborers to work on a demolition project at Giant Mine.
Heavy equipment operator candidates should be safety conscious and be experienced/skilled in running EXCAVATORS, loaders, dozers, and other various machinery.
Skilled laborers must also be very safety conscious and have reliable transportation to and from the mine.
There is always room for advancement and wage is dependent on experience skill level.
Apply in person or by email. Thank you! 
Contact Info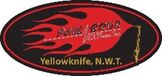 Ad Stats:
---
viewed: 214 times, printed: 18 times, on 0 watchlists, emailed to 0 friends, emailed to 0 watchlists
---