Deleteing your ad....Please wait....
Please do NOT close the browser or click any links until this process has completed.
For Sale > Commercial Services > Skilled Trades
Ad Number: 215739
Location: Yellowknife, NT
Posted: Nov 17th 2021 at 11:59am
---
All Around Carpentry
New company looking for clients. Any repair jobs, or installations including paint, flooring, drywall, trim, renos, move in or out repairs, and much more. Free quotes. Local but willing to travel. Contact me for any further questions.
Contact Info
Phone: 867-444-2934
Email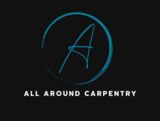 Ad Stats:
---
viewed: 96 times, printed: 8 times, on 0 watchlists, emailed to 0 friends, emailed to 0 watchlists
---