Deleteing your ad....Please wait....
Please do NOT close the browser or click any links until this process has completed.
For Sale > Commercial Services > Other
Ad Number: 214185
Location: Yellowknife, NT
Posted: Sep 20th 2021 at 3:29pm
---
DULL KITCHEN KNIVES??? I will sharpen.
$5 per knife. Tag with name and phone number and Drop off and pick up the next day.  Will do chainsaws, axes, mower blades, ect. Cash only. Text 867 872 0626 for more info.
Contact Info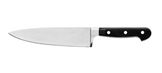 Ad Stats:
---
viewed: 77 times, printed: 10 times, on 0 watchlists, emailed to 0 friends, emailed to 0 watchlists
---