Deleteing your ad....Please wait....
Please do NOT close the browser or click any links until this process has completed.
Community > Announcements
Ad Number: 207464
Location: Yellowknife, NT
Posted: Jul 4th 2022 at 8:43am
---
YKTrader 3.0
Big changes are coming to YKTrader.
YKTrader 3.0 will bring many new features.  The list below are only a few.
Fresh New Look
Responsive Design (great experience on all size screens)
Giveaways (Always at least one live)
Two Local Scholarships (annually)
Advanced Posting Algorithm (to eliminate scammers)
Self Service for All Advertising Locations
Seller Reputation/Account Age (based on ranking from buyers)
and much more...
If there are any features you would like to see in YKTrader 3.0 please send an email with your request/suggestions to featurerequest@yktrader.com
YKTrader Classifieds Ltd.
Contact Info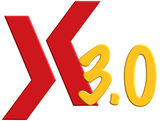 Ad Stats:
---
viewed: 5907 times, printed: 411 times, on 3 watchlists, emailed to 0 friends, emailed to 2 watchlists
---